Louie Loans. is a hard money lender in Southern California. Unlike banks, we are not  restricted to stringent underwriting guidelines and approval requirements.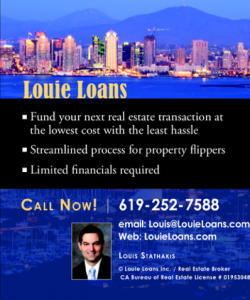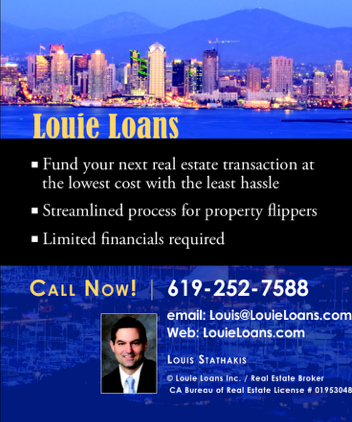 Louie Loans  provides qualified  developers and borrowers with quick acquisition financing for non-owner occupied property and provides private investors with real estate secured trust deed investments.
These acquisitions typically include single family residences 1-4 units, multi-family and commercial properties located in Southern California . Louie Loans core business model has been to lend capital to experienced developers who purchase properties at a discount or add  value to the parcel. These developers typically rehabilitate and improve the property, to sell for a profit. Louie Loans frequently  closes hard money loans in as few as 5-7 days.
What sets us apart is the ability to close quickly without going through a lengthy approval process with layers of decision making  and conditions.
Whether you are an investor interested in real estate secured investment opportunities (i.e. Trust Deeds), or a qualified developer looking for hard money, contact us to see if we can be of service!